The vast majority of internet users are lurkers; passive users who never generate any content, never participate in discussions, never post comments.  This to some degree explains the extraordinary success of Facebook.  The ubiquitous Facebook 'like button' allows passive users to interact with online content with a simple click; you don't need to comment, you don't need to exercise your brain at all.  Perhaps it also why social media platforms such as MySpace have been less successful.  You can customise MySpace profiles a great deal more than you can with a Facebook profile, especially if you're comfortable using a little html, but you really need to post some content to get anything out of it.  The simple fact is, most people just aren't interested in how their profile pages appear.  Posting the odd trivial message, clicking 'likes' and playing games like 'Farmville' is a rewarding social media experience for many. Just what is wrong with that?! I hear you ask with a rising tone of indignation and outrage.
Tags: Advertising, Facebook, FarmVille, lurker, MySpace, Online Communities, passive, Sheep, Social media, Social network
MC Hammer speaking on the power of social media. Image by Getty Images via @daylife
In a previous post on this topic, I related how I experienced dissatisfaction with a company's services and how I sought satisfaction from the company in question by making my complaint online via Twitter.  Had a made my complaint by more conventional means, say by telephone, I'm sure it would have been much less successful.  "Yes sir, we're very sorry but there's not much more we can do…"  Most are familiar with being fobbed off by less than sympathetic sales staff, getting nowhere and ending up feeling frustrated and angry.  Complaining via social media is much more effective; you have a potential audience of millions and the whole thing ends up being a PR exercise which may be mutually beneficial.  If you are involved with an online complaint, there are a few things to be aware of that might help. (more…)
Tags: complaints, Facebook, Online Communities, Social media, twitter, Zendesk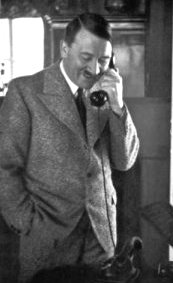 I first noticed how effective a complaint could be some time ago.  I was casually discussing a problem I was having with a WordPress plugin 'SezWho'.  To be honest, I wasn't terribly fair; I tweeted something along the lines of "this plugin sucks" when in actual fact, the problem was most likely caused by conflict with some other plugin and not really a problem with SezWho at all.  I was surprised that within hours of making my comment, SezWho contacted me via Twitter and went out of their way to resolve the problem.  I apologised to them for jumping to conclusions and I was very pleased and impressed by their diligence and professionalism.
Many companies now have a social media presence.  If you have a complaint, you can easily find their social media profile and complain to them directly.  Just Google "so and so on Twitter" or "so and so on Facebook" and you'll find the company you're looking for very quickly.  Don't make the mistake I inadvertently did: do a little research before you complain to make sure the problem is actually the fault of the company in question.
Dealing with complaints on social networking sites has become an important public relations exercise.  Many companies employ a 'social networking team' to deal with such complaints.  Dealing with a problem positively can turn bad publicity into good and an angry customer can change from a bad mouther to a singer of praises.  As is usually the case, the squeaky wheel gets the grease, and if you are dissatisfied you might as well get some grease. For example:
Tags: Facebook, Google, SezWho, Social media, Social network, Social network service, Telstra, twitter