I was delighted when I first came across Twitterfeed.  The ability to automatically send any RSS feed to twitter as a series of tweets was very appealing to me.  For readers who have absolutely no idea what I'm talking about, what I mean is that updates to an RSS feed (produced by blog posts or comments for example) can be automatically tweeted by adding feeds to a Twitterfeed account.  However, over time, Twitterfeed seemed to become slower and less reliable.  It seemed that not all rss updates were tweeted and that the time delay between updating the feed and the actual tweet became inordinately long.  I was recently pleased to find that Twitterfeed has revamped it's site completely.  For those who have been using Twitterfeed in its previous incarnation, don't worry; all your feeds can easily be transferred to your new account.
Tags: FeedBurner, Google, Identity document, On the Web, rss, Technorati, twitter, twitterfeed, Yahoo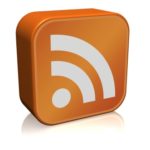 I recently updated my WordPress installation to 2.7 using fantastico in cpanel.  If you have cpanel installed with your webhost, just go to fantastico and it should give you a message telling you your version of WordPress is out of date.  There is an automatic update link which will install the new version in a matter of moments.  Before you do; it is a good idea to make a back up of your WordPress database (phpMyadmin makes this easy; just use the 'export' option and choose zip to save a backup).  It's also suggested you save a copy of your scripts folder (this is in wp-includes/js), just download it incase a problem occurs.  If you have customised any of the files in WordPress it's also a good idea to make copies of them too.  (in fact, the upgrade did not overwrite the scripts I had customised). 
I didn't have any problems; the automatic upgrade went smoothly and I am now enjoying all the benefits of the new and improved WordPress admin page.  It allows a great deal more flexibility on what is displayed and how, making it a great deal easier to get to the functions you need quickly and easily.
The only problem I discovered was the comments feed had stopped working.  The following error was displayed in IE7:
This feed contains code errors.
Go back to the previous page.
More information
A semi colon character was expected.
Line: 18 Character: 45
It seems a number of people are having the same problem, with some suggesting that downgrading to the previous version of WordPress is the solution.  This seems a pretty lame solution; apart from the improved admin panel the new version also provides enhanced security features.  After browsing the WordPress.org support forums I found the answer on this page  All that was required was to download this replacement file  and upload to the wp-includes folder.  Problem solved!  Thanks very much to Otto42 for providing the replacement file.
Tags: comment feed error, comments feed not working, cpanel, easy wordpress upgrade, fantastico, rss, rss feeds, wordpress 2.7, wordpress blog, wordpress upgrade