At last!  I have finally fixed the annoying indexing problem in Outlook 2007 that I've been obsessing about for the last few days.  I must have trawled just about every site on the web with discussion on how to fix the problem including the automated Microsoft 'Fixit' solutions with no success.  Every time I tried to search in Outlook I got an indexing status message with thousands of entries to process and nothing happening.  Going to the control panel > indexing options > advanced > rebuild index also had no effect.  I got a message indicating indexing was not running due to user activity.  I made sure I was doing absolutely nothing; still no success.  Grrr.  There are any number of solutions out there; going to control panel > administrative tasks > services > Windows Search , starting, stopping service, going to tools > instant search > search options in Outlook 07, selecting, deselecting folders to be indexed etc. etc.  Still no effect.  Grrrrrrrrrrrrr.
The solution turned out to be very simple:
Install Service Pack 2, unless you have already done so.  If the 'modify' and 'pause' buttons are not available in control panel > indexing options reinstalling SP2 might well be the solution.
Indexing options, Services > Windows Search all look okay but Outlook still won't search?  A corrupted registry is most likely the cause.
Download this registry update
*I found Internet Explorer was the best choice for downloading this update.
*Select 'Open' and allow the update to run
(it's safe; it can be found in it's orginal context here: http://www.vistax64.com/tutorials/85803-index-windows-search-service.html an excellent tutorial which I followed to the letter with no success.)
With SP2 installed and the registry update installed, my Outlook search now works perfectly, and I didn't even need to restart my computer!
If your problem persists, rebuilding the index might be the way to go.  Try this:
Tags: Control Panel, index, Internet Explorer, Microsoft, Microsoft Outlook, Microsoft Windows, search, search error, Service pack, SP2, Windows Explorer, Windows Registry, Windows Search, Windows Vista, Windows XP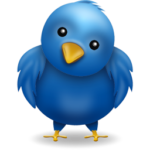 Tags: Bill Gates, Facebook, Google, IPhone, Microsoft, Skype, tweets, twitter, Yahoo