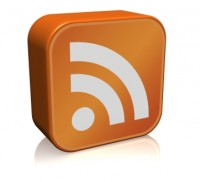 I commented to friend recently that calling visitors to websites 'traffic' sounds a bit impersonal; kind of like 'cattle'.  Still, everyone who runs a website or blog knows what traffic means and of course, can never get enough.  For some time now, I've been using the free zfeeder script to display newsfeeds on my website.  Hits on my newsfeeds section for December 2008 alone numbered 27,425.  Not only does displaying feeds via rss provide you with frequently updated and interesting content, search engines love them.  You can also use this script to send rss content to any php page on your site. 
For example, I send the feed from my blog, image gallery, forum etc. to the home page of my site at http://www.liamalexander.com .  I have seen other scripts which display feeds but these usually use javascript; images in feeds are not displayed and as javascript works locally do not attract search engines.  zfeeder is the only FREE script that provides these functions that I've come across.  It is very powerful, easy to install, requires no database and comes with an easy to use online admin panel.

All the templates I use with zfeeder are available free here

Just unzip and upload to the categories folder in your zfeeder newsfeeds directory on your server.  I have included a range of customisations to these templates, including audio podcast, vodcast (video feeds), an rss and opml directory and support for talkr (rss text to voice).  Feel free to use them as you will; links back to my site are appreciated. (http://www.liamalexander.com)

Using zfeeder, one simple php page can display 100s of generated pages; you just call the script with your links: e.g. http://www.liamalexander.com/news/?zfcategory=opinion  All you need to do to make a zfeeder enabled page is save it with the file extension .php.  A simple line of code is all that is needed to include feeds.  Additional options can be included such as which template to use, category, channels etc.

Download zfeeder and read the documentation and installation instructions here

See zfeeder in action on my site here

Don't have php available on your site or blog?  Get my easy newsfeed embed code here

Just want to submit your feed to my directory and get some backward links?  Click here
I highly recommend this program; give this brilliant SEO tool a try today.
Tags: attract search engines, embed newsfeeds, newsfeeds, rss, seo, submit newsfeeds, zfeeder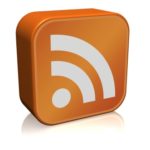 For some time now I've been using zfeeder to display rss/xml feeds on my webpages.  zfeeder is a great free program that runs on a web server.  It does not require a database and comes with an easy to use admin panel.  You just copy/paste feed urls and it adds them to a given category, which you can create links to.  Using this program, one php page can display hundreds of pages, based on a call to the zfeeder php script.  (For example:  http://www.liamalexander.com/news/?zfcategory=opinion ).  You can modify the templates and I've included a range of different elements such as flash based media players.  (This example uses the grazr audio widget). You only need to create the template once and the pages will display as many feed items as you specify in your config.  In this way you can provide huge amounts of automatically generated content which updates frequently and attracts search engine attention.  There is documentation and installation instructions on the zfeeder site.  I've also made an example which can be embedded into any web page/blog here.  Click on the embed newsfeeds tab to get the code and add to your site.
One problem I've had is that feeds I've included from my own blogs often display on my php pages with strange charatcters.  I've tried all sorts of things to fix this, and have even taken to changeing all the apostrophes in posts to quotation marks to avoid the garbled characters.  Recently, I found the solution and was surprised at how simple it is.
I recently installed a self hosted WordPress blog and have had fun exploring its features.  I noticed that you can change the charset of rss feeds in settings.  By default, the charset is set to UTF-8 (8-bit UCS/Unicode Transformation Format).  My php pages (created with MS Frontpage) are encoded as charset=windows-1252 by default.  All that was needed was to change this to charset=UTF-8 and all the feeds display perfectly.
I feel like a real idiot for not making this realisation sooner.  As is usually the case with computer problems (or problems in general for that matter), the simplest solution is the best.  That's called 'Ockham's Razor' if I'm not mistaken.  Hey!  I can now use apostrophes and ampersands with impunity so: ' ' && ' '
Tags: charset, display rss feeds, embed newsfeeds, embed rss, rss, strange characters in rss, UTF-8, xml, zfeeder